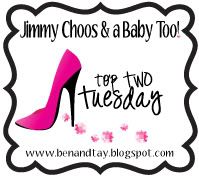 Today on Jimmy Choos & a Baby Too post your top two movies. I love these.
Head on over there and list your top two.
Mine are
The Breakfast Club
I am a huge fan of 80's movies. I love the soundtracks, the best cast ever, the clothes. Such classics in my book.

Little Women

I love black and white classics. I am a huge fan and I can sit all day watching them all from hitchcock classics to romantic love stories.